Beats by Dre's artful embrace of Gen Z values and transparency around who they are—and aren't—has ranked them among Gen Z's favorite brands. Here's a breakdown of how they do it so well.
As marketers and advertisers, it's never your goal to leave your target audience scratching their heads, wondering who this product is for. When a Gen Zer sees your product, you want them excited, heads nodding in appreciation and recognition, that yes—this brand is for me.
Not many brands do it better than Beats by Dre. They don't just understand the concept of 'you're not marketing unless you're targeting'—they embody it. Beats by Dre gives Gen Z what they're looking for: a brand that gets their aesthetic. Since the brand's inception in 2006, that's exactly what they've been delivering—a tight lockup of sound, style, and statement-making innovation. And that's why at UNiDAYS, Beats by Dre ranks among the BrandZ we love. Here's why:
Know who you aren't, because Gen Z values transparency
Beats may not have created the need for over-the-ear headphones, but they sure saw a gap in the market and filled it. It's practically lore now, but back in the day, when the iPod replaced the Walkman, Dr. Dre wasn't enjoying hearing his music played back on those tinny-sounding, tiny earbuds. So along with music producer Jimmy Iovine, the two set about creating a pair of headphones that would put the energy and excitement of what they heard in the recording studio into listeners' ears.
When the brand launched their first pair of headphones in 2008, they had zero problem making it clear who their product was not intended for: the audiophile purist. Sure, it's not to say that you can't be a fan of rap and hip hop and classical tunes, but for Beats by Dre, that wasn't the point. They weren't trying to appeal to the classical music listener. Their goal was to capture the music as the artist intended it, or as the brand's debut tagline stated, 'to hear what the artists hear.' In other words, bass-heavy beats, not homophonic textures.
By knowing and embracing who and what they aren't for, Beats by Dre absolutely kills it with the people they are for. This just might explain Apple's 2012 purchase of the brand for $3 billion.
They're not shy about guerilla-level Gen Z marketing
Back in the day, before Beyonce had her Beyhive, and just when Justin Bieber was old enough to get his driver's license, Beats by Dre had celebrity endorsements locked down. Since the brand's inception—starting with when Lebron James gifted the entire Cleveland Cavaliers team bespoke Beats—celebrities have happily and quite visibly worn the buds. Household names like Nicki Minaj, Lady Gaga, Kyli Jenner, DJ Khaled, Justin Bieber, Travis Scott, Michael Phelps, Pharrell, Will.i.am, the entire US 2018 Olympics basketball team, and the list goes on and on.
And it still does, as seen in 2019's 'Unleashed', the director Hiro Murai's ad for the brands' new Powerbeats Pro wireless headphones. The ad featured no fewer than 13 of sports' biggest stars, including Simone Biles, Odell Beckham Jr., Serena Williams, Shaun White, and Ramla Ali.
And when rules might have gotten in the way, Beats by Dre played offense. Like in 2012, at the London Olympics, when they sent Beats in the colors of the Union Jack to the entire Great Britain team. (Unfortunately, a rule prevented the athletes from wearing the headphones—but not before many top athletes were seen on social media doing so.)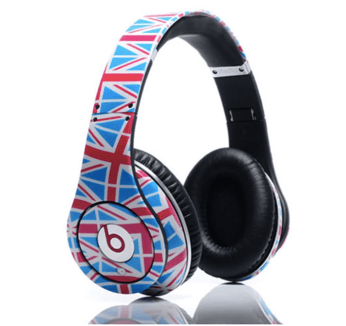 In 2014, San Francisco 49ers quarterback Colin Kapeernich gave the brand a widely viewed product placement when he (controversially, we might add) wore bright pink Beats around his neck at a televised post-game press conference. Interestingly, given the NFL had a sponsorship agreement with Bose, a major headphone competitor, this meant that Kaepernick, and by extension, Apple, may have been throwing shade at the league's authority.
Although Kaepernick was fined $10,000 by the league, it didn't deter three other massively popular NFL players to wear their own Beats at pre-game warmups a week later. Express Yourself, indeed.
And the brand has not stopped staying one step ahead. Which brings us to the third reason Beats by Dre is a brand we love.
They embrace innovation
A long-time friend of the NBA, Beats by Dre hasn't let 2020's pandemic sideline their sports presence. Instead, they turned their attention to the growing industry of eSports—which, according to Statista, is expected to reach a global market revenue of almost 1.6 billion U.S. dollars in 2023.
In mid-2020, as the world was in the midst of a global pandemic, social distancing prevented any kind of in-person fanfare, no matter the occasion. So what did Beats by Dre do to get their new Powerbeats Pro line to the eSports organization FaZe Clan? They delivered them via drone, of course. Smart move, as the event was broadcast live on Instagram to FaZe Clan's 9 million followers.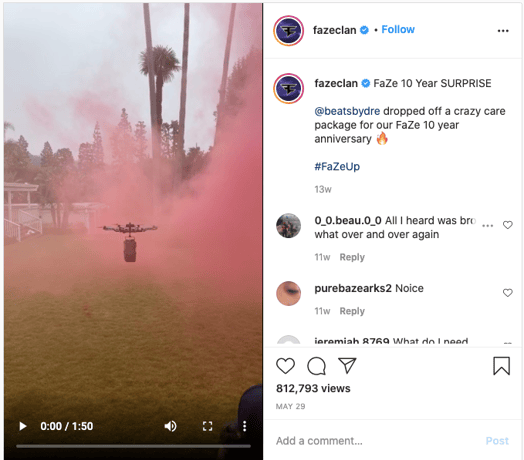 And on the music front, who better to represent the brand to Gen Z than the coolest Gen Zer around, Billie Eilish? Beats featured Eilish, along with her producer-brother Finneas, in a Beats documentary, that gave a laid-back peek into how the pair creates and collaborates. The product was featured throughout, but not in an artificial way, of course. At one point, Eilish's mom hears the new track, 'everything i wanted', for the first time on a pair of white, noise-cancelling Beats by Dre headphones and bellows, "I hope this song gets played a lot". But it didn't feel forced, it felt natural.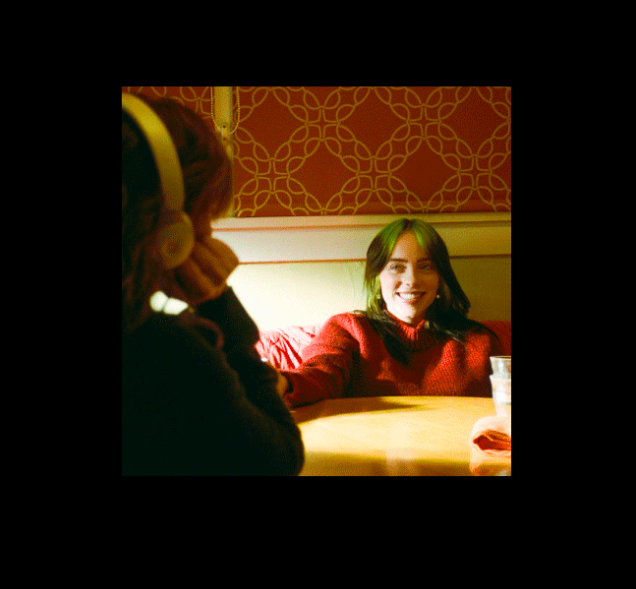 And isn't that what Gen Z and Beats are all about? Being seen and heard for who you are, as you are.