From checkout-free stores to digital wallets, COVID-19 has accelerated the need for alternative payment methods that align with Gen Z spending habits. Gen Z brands, it's time to get on board.
Ah, the carefree days of the pre-COVID, brick-and-mortar checkout. In the 'before times,' it was no big deal to use your unsheathed fingers to get right in there with the touchpad and press its Chiclet-sized buttons or to grab the communal plastic stylus and sign your name on the screen.
But here we are, knee deep in the second half of 2020, and the checkout processes at our favorite stores, restaurants, shops and markets look a lot differently these days. In a recent appearance on The Late Show with Trevor Noah, acclaimed psychotherapist Esther Perel commented that pandemics and disasters function as relationship accelerators—that is, they cause people to prioritize what's important to them.
The same concept can be applied to business and the pandemic. Like it or not, COVID-19 has not simply nudged entire industries to rethink and reevaluate business models—but rather, required them to do so for survival.
We've seen this play out all over: Workout classes and school courses over Zoom. Restaurants pivoting to delivery, takeout, and grocery sales. And—perhaps most interestingly—we've seen a significant shift in how we pay for these goods and services, too. Since COVID-19 began disrupting the world, the need for contactless payment and shopping methods have certainly accelerated.
Gen Z preferences for checkout-free and touchless shopping
Facts: As digital natives, shopping without cold, hard cash is not new to this generation—or to many of the Gen Z brands who serve them. Also facts: Gen Z shoppers present a whopping $143 billion in spending power. And another: Gen Z values their hard-earned money, so they're critical both in terms of what they spend their money on and the experience that accompanies it. How successful the latter is—a seamless, straightforward purchasing experience, whether in person or online—is known as 'frictionless' shopping.
Some forms of frictionless shopping have been around for a while: tapping a chip-enabled card to a payment device; using a digital wallet (Apple Pay, Zelle and Venmo are all examples of digital wallets), or paying in an app, like on Uber or Lyft, or even Starbucks. Suddenly, the race was on to create a way of paying where the consumer touches nothing but what they're actually buying.
In a September 2019 survey conducted by Paysafe, the global payments company found that pre-COVID, Gen Z preferences were already leaning toward alternative payment methods (APM). Over a third (40 percent) of Gen Z had some experience with in-app payments, and 15 percent of Zers made in-app payments regularly. As for mobile wallets, a third of Gen Z (34 percent) reported having used one, and 14 percent regularly made payments with one.
The Paysafe research also revealed that 47 percent of Gen Z shoppers buy goods on their mobile more often than any other platform. In contrast, however, just 28 percent of Generation X (40-54-year-olds) and 10 percent of Baby Boomers (over 55-year-olds) prefer mobile shopping.
Gen Z shoppers are also actively making purchases on social platforms. For example, TikTok has added in-feed ads that allow users to 'shop now'. When you consider that, according to Salesforce, 67% of US Gen Zers say they have made a purchase over social media during the COVID-19 pandemic, why wouldn't brands take advantage of the new advertising opportunity to drive traffic and commerce? A few of the Gen Z brands incorporating TikTok in their ad buys are Chipotle, Elf Cosmetics, the NBA and NFL, and even Spikeball. Not to be left behind, Instagram and Facebook also added a new feature called 'Shops', which makes in-app purchases as frictionless as double-tapping.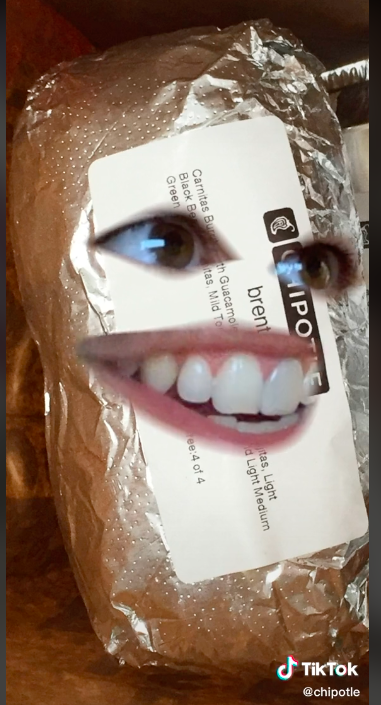 How to reach Generation Z with alternative payment methods
So what does this mean for brands trying to tap into Gen Z preferences for new purchasing experiences?
Set up a cash- and cashier-free store (or put your products in one) like

Amazon Go

, where sensors, cameras, and computers eliminate the need for staff beyond stocking shelves and answering questions. There's no need for cash there either, as shoppers pay for goods from their Amazon mobile app or by scanning a QR code.



Rethink brick-and-mortar layouts to allow for less or no-touch browsing. Can you rearrange or display inventory in a way that makes it easier to view? Don't forget to factor in traffic flow and social distancing.





Take advantage of new channels for convenient, frictionless purchasing. If your brand has an affinity marketing program, but it doesn't allow for in-app purchases, consider making that a priority.

If you don't have an affinity marketing program, you can always let another platform, like UNiDAYS, take care of the heavy lifting, while taking advantage of their already established member base. Gen Z will appreciate the experience.

Enact or retain same-day delivery;

buy online, pick up in store (BOPIS

)

; self-checkout, and curbside pickup.





Make showing up for work as frictionless as possible, too. In a May 2020 study, Salesforce found that, among U.S. consumers across all generations, they all stated that after 'discounts', their

top consideration for purchase decisions and loyalty was 'support of employee health and wellness

.' If you want to earn Gen Z affinity, be sure your brand is taking care of your employees, too. They will take note.
As public health conditions continue to accelerate change, keep in mind that many of the user experiences your brand is faced with creating now will pay off—not just in the short term, but also later, when the pandemic has finally subsided. The efforts you make to cater to Gen Z preferences for a clean, safe, and responsive experience will be so worth it.