This holiday season, Birchbox brings the fun and novelty of their subscription boxes to 500 Walgreens for a shop-in-shop experience—just in time for Gen Z gift giving.
Birchbox, as Drake would say, 'hits their angles' (translation: gets more than a few things right) with Gen Z. Launching in 2010, they were pioneers in the subscription box space, empowering shoppers with adorable, sample-sized tastes of high-end beauty brands at approachable prices —delivered right to their doors.
And who wouldn't want to get a bespoke mystery box of skin, hair, and makeup products tailored to their individual preferences each month? As it turns out, not many of us. As of May 2019, Birchbox had over a million subscribers and 2.5 million active customers. But why?
Well, there are a number of reasons. Convenience and cost effectiveness, to name two, but also psychology. As it turns out, humans are hardwired for novelty. And Birchbox taps into that—it's like a hit of dependable (and healthy) dopamine delivered to the subscriber's doorstep each month. Subscribers know they're going to get a box, but they're not sure precisely what will be inside. How exciting!
Now, just in time for the 2019 holiday season, Birchbox has partnered with Walgreens to give Zers that same rush of fun that comes with discovering beauty—but in their brick-and-mortar stores. The Birchbox 'shop-in-shops' will be located in 500 Walgreens stores across 44 states through the end of December.
On their site, Walgreens positions the collaboration as follows: "We're teaming up with Birchbox, a company built around delightful discovery, to bring you an exciting new way to shop for beauty. We know how confusing and overwhelming it can be to figure out which products are right for you, so we're creating a beauty experience that's fun, easy to navigate, and makes you feel confident in your choices. Birchbox at Walgreens will feature a curated mix of the best indie beauty brands—and you'll be able to test and play with them all. Come on in, we hope you feel right at home."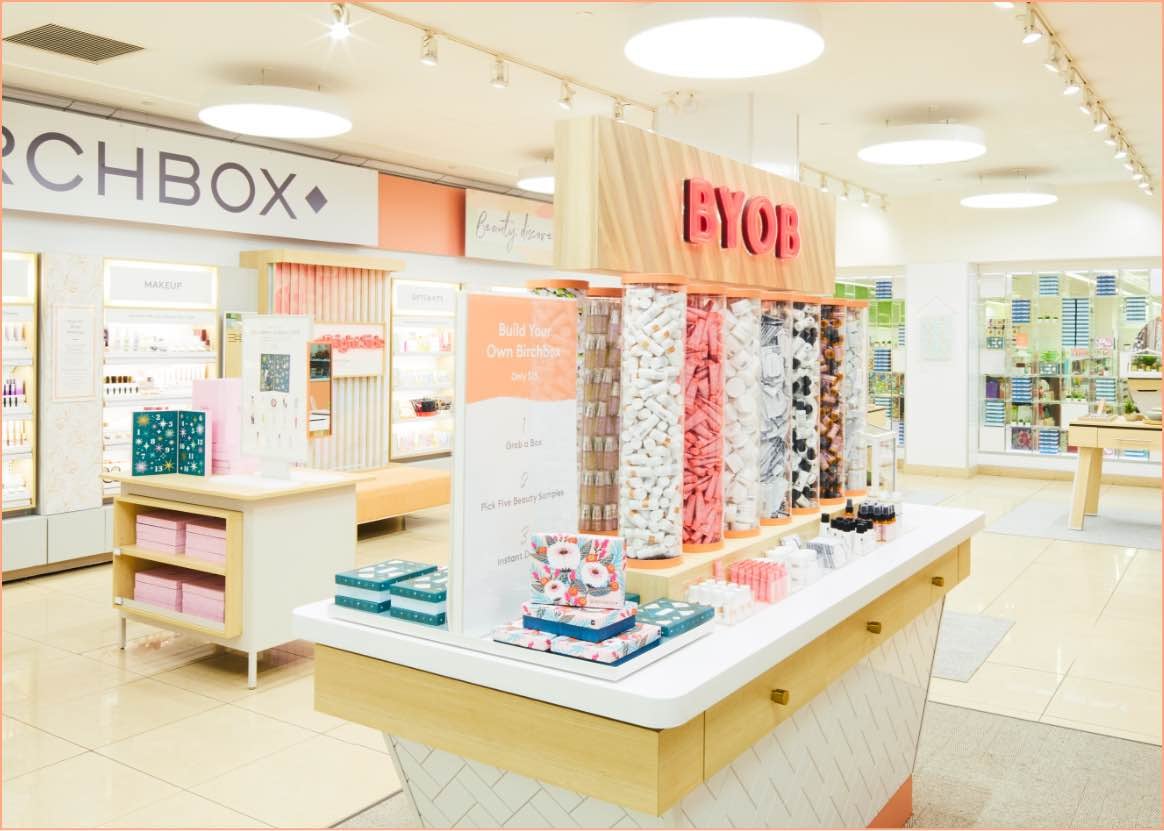 Let's break that apart and through the lens of Gen Z, have a look at what Birchbox (and Walgreens) are getting right with their in-store collaboration. Brands, take notes:
Bang for your buck
With millions of products to choose from, beauty can be confusing and certainly overwhelming. Gen Z isn't afraid to spend money on luxury items, but they're pretty thoughtful about handing over their cash. What better way to ensure they're getting exactly what they want than to hold, see, smell, and compare the expert-curated products? Options are also affordable at the Birchbox inside of Walgreens, with travel-size beauty essentials coming in at under $10 and $20 price points.
Fun and custom experiences
An in-store, in-person Birchbox replaces item overload with an easy, hands-on experience. In the brightly lit, boutiquesque setting, Z shoppers can test out the subscription box model with interactive BYOB (build your own Birchbox) stations where they can pick and choose five samples to take home (no waiting!) in an exclusively designed box. The space elevates the shopping and gift-giving experience and there's even an Instagram ready wall for capturing and sharing custom box creations.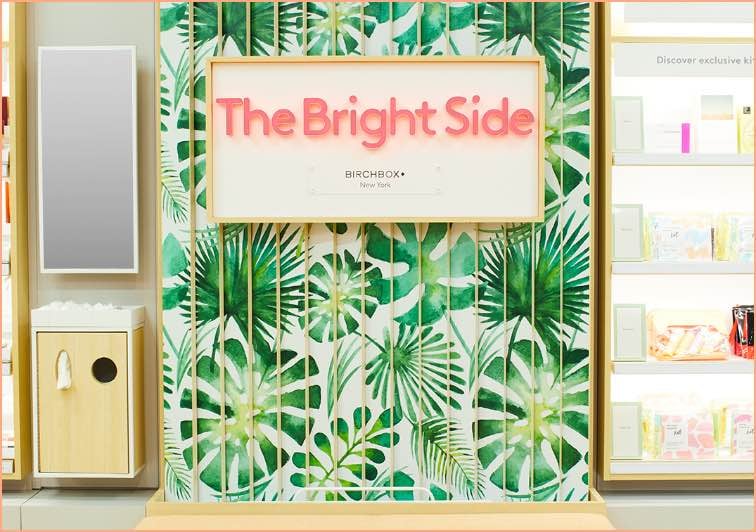 Convenience
For the Zers lucky enough to live near one of the 500 pop-up locations, it can't really get more convenient (the Birchbox fixtures are all located at the front of stores) to grab-and-go a gift last minute. Gen Z isn't immune to the holiday rush, and Birchbox answers that call with pre-packed favorites, like the Take-Me-Traveling Beauty and Take-Me-Traveling Grooming Kits. You can bet that Birchbox got in on the Advent calendar action. For Zers who want to spread their gift-giving generosity across the 12 days of Christmas, but don't want to spend hundreds of dollars doing so, they can scoop up Birchbox's 'Limitless Delight,' their limited edition box of 12 days of beauty goodies exclusive to Walgreens.
Self-gifting is self-care's new ride along
We've all been there. You're shopping for the holidays, and you're shook by all the things you'd like for yourself but would feel guilty if you purchased. (If your grandmother also put gifts under the tree from Santa to herself, you know what we're talking about.) But no more, says Birchbox. Now there's self-gifting, self-care's guilt-free cousin. When shoppers buy a gift card for a Birchbox subscription, Zers will walk away with a box of goodies for themselves that same day.
Spreading cheer throughout the year
Birchbox's popularity with Gen Z isn't limited just to the holidays. Zers shop the box year round. Here are a few reasons why:
They're inclusive.
In May of 2019, Birchbox changed the name of their men's line, BirchboxMan to Birchbox Grooming, dropping the 'man' because, as the brand explains, "...something didn't feel right. We believe that you shouldn't modify a brand name with human qualifiers (like "Man") that express a limitation on the type of people that should buy your product."
Gen Z subscribes to a non-binary point of view when it comes to gender and prefers to do business with companies who are inclusive. Birchbox, while admittedly a little late to the game, put their branding where their corporate values are, building a home and community that welcomes all types of customers interested in beauty and grooming products.
They encourage dialogue.
Just like the 'gram ready wall Birchbox has installed in Walgreens holiday locations, the subscription service wants to hear from their customers on other platforms, too. The brand encourages user generated content, or in less clinical terms, they ask box recipients to share their monthly goodies on social media, offering free gifts when they do.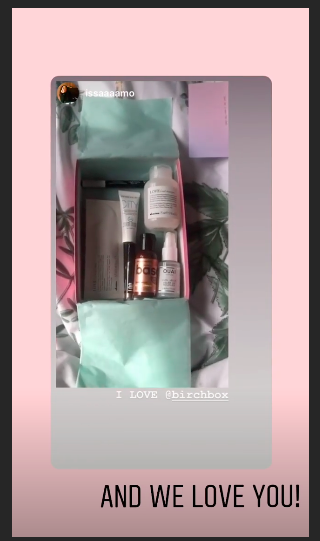 Establishing trust and creating interactive conversations never hurt a brand—and neither do the hundreds of thousands of vloggers posting 'unboxing' videos, either. In case you're not familiar with unboxing videos, they are precisely what they sound like: videos where viewers can watch others open unwrap and talk about the new product they just received. A quick search for 'Birchbox unboxing 2019' yielded no fewer than 109,000 YouTube videos.
Wrapping up the season all year long
By tapping into Gen Z's desire for convenience, respect for others, value and fun, Birchbox is making spirits bright all year long. Whether their boxes arrive in the mail or are self-curated in a local Walgreens, you can bet Gen Z has at least one on their wish and gift list.